Yes, I want a FREE Consultation
Many people have opted for tattoos over the years that have later led to regrets. From the name of a former partner to an aesthetic design you've simply outgrown, you may look upon a once-beloved tattoo as an unwanted reminder. Because tattoos are inked into the skin, they are often considered a permanent change that cannot be undone. However, laser tattoo removal NYC can make a real change, clearing your skin of the unwanted design and restoring your skin's appearance to its original state.
You can turn your unwanted tattoo into a forgotten memory with laser tattoo removal. While results may vary from person to person, our advanced laser treatments can restore the natural appearance of your skin without painful surgical procedures. Our cutting-edge Q-switched lasers are designed for ultimate tattoo removal and incredible success in restoring your appearance. Our skilled experts will select the right laser wavelengths for the color of your tattoo and your skin type and tone to achieve the best results possible. Our specialized treatments are designed to help you revisit your old tattoos and present a clean slate.
Whether your old tattoos are incompatible with your career or profession, you've simply changed your taste or you want to celebrate a new relationship rather than old memories, laser tattoo removal can make your wishes for a natural skin appearance come true.
Get a free no-obligation consultation today in one of our Manhattan or Brooklyn locations

If you're regretting an old tattoo or want to make a change, laser tattoo removal can change your life
Laser tattoo removal will progressively eliminate the ink of an unwanted tattoo from your skin. With this treatment, you can restore the natural appearance of your skin and eliminate old tattoos that accompany bad memories, a previous look or a different body shape. Laser tattoo removal is safe and effective and is designed to protect healthy skin cells, leaving behind a natural look and no scarring. Minimal recovery time is necessary, and our experts will provide proper instructions for aftercare to help ensure great results from your laser procedure.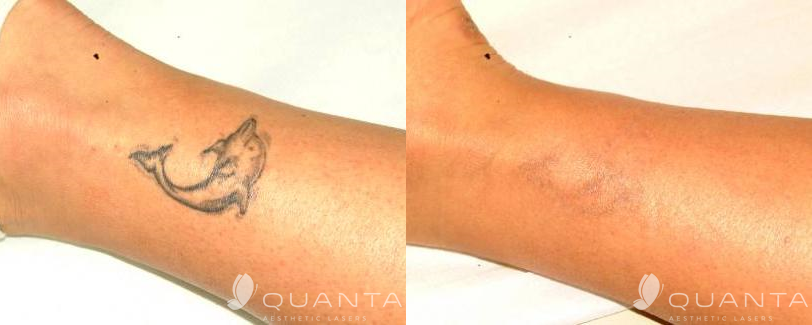 *Results and patient experience can vary

*Results and patient experience can vary
How does laser tattoo removal work?
Our medical spa uses the most advanced, industry-standard lasers for tattoo removal with a specialized technique known as Q-Switching. With Q-Switched lasers, short pulses of intense laser light – measured in billionths of a second – enter through the top layers of your skin. There, the tattoo pigment absorbs these intense light pulses designed to fragment the ink into small particles. The ink particles are absorbed easily by the body's immune system and eliminated from your body.
The Quanta Q-Plus C laser at our medical spa offers three true wavelengths of laser light that allows all colors of tattoo inks to be treated and removed, including blue and green inks. With this advanced specialty laser, we can treat black, red, yellow, purple, dark blue, green, violet, orange, light blue and all shades of inks. The different wavelengths emitted by this Q-Switched laser allows multiple ink colors to be targeted at their proper depth within the skin.
Treatment includes multiple sessions and generally requires more than four sessions to eliminate a tattoo from the skin with laser removal. These sessions should be spaced apart by four to eight weeks for maximum effects. Your particular, personalized treatment protocol will be determined by our experts based on the color and size of your tattoo, the amount of ink used and the depth of ink penetration into your skin. Every tattoo is different, and our custom laser tattoo removal NYC treatments will be designed particularly to target your unique tattoo and skin type.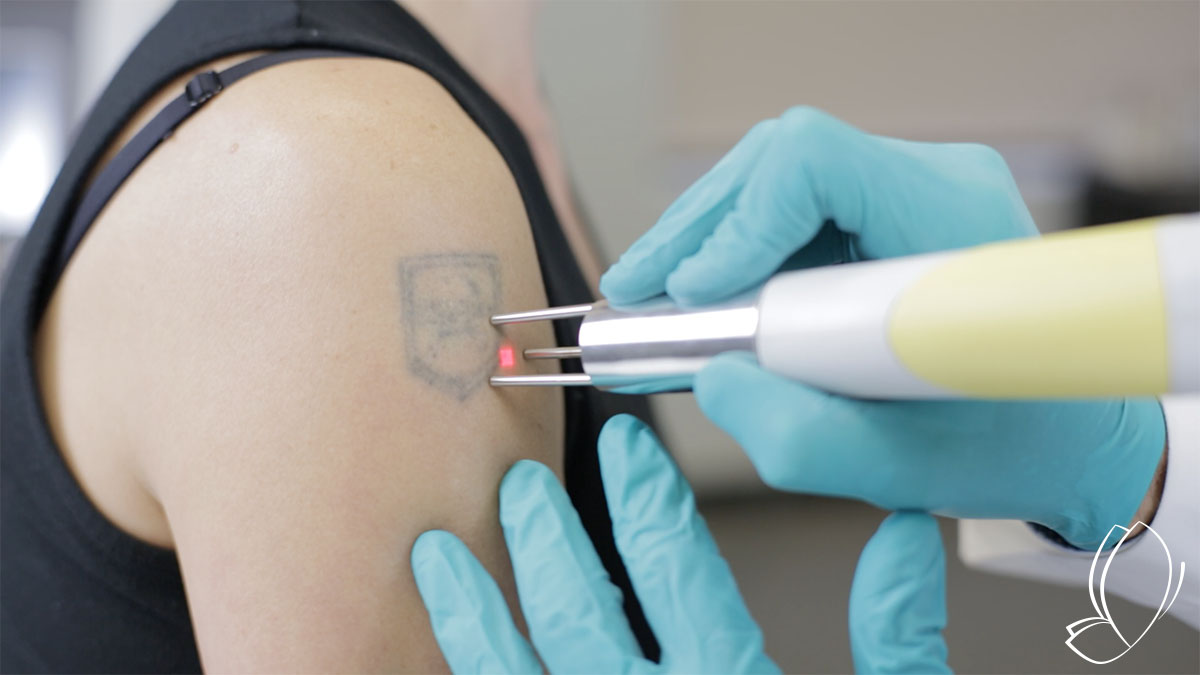 Does it hurt?
Laser tattoo removal is often compared to the feeling of receiving a tattoo; however, laser sessions are designed to take place very quickly. We can work with you to maximize your comfort throughout the procedure. Discomfort also fades with ongoing treatment.
How long does a treatment take?
The length of each treatment session depends on the size of the tattoo, from only a few minutes for a very small tattoo for up to an hour for an extra-large piece. Tattoo removal generally requires multiple sessions spaced four to eight weeks apart for the best possible result.
What will I look like after treatment?
You will see the tattoo fade with each treatment. The final outcome will include a slight frosting of the skin that will subside following the treatment completion. You may experience mild swelling and redness that will fade within 72 hours. Our experts will provide you with directions for proper aftercare.
How many sessions will I need?
Laser tattoo removal generally requires four or more sessions. The number of sessions depends on the size and color of your tattoo and will be determined based on your unique needs.
How soon will I see results?
You will begin seeing results, including fading and reduction of tattoo appearance, following your first session. The reduction of your tattoo's appearance will increase with every subsequent session.
Fill out the form to request a personalized FREE consultation
What our clients are saying about us




About Manhattan Laser Spa
We are the premier laser salon serving New York City located in Manhattan and Brooklyn, NY. Our mission is to provide the most advanced minimally-invasive results-oriented laser aesthetic treatments in a safe yet luxurious environment with an exceptional level of customer service.
Client safety is of the utmost importance at our salon! Our team is trained and certified to administer laser services. Each our aesthetician has several years of experience with Lasers treating all Skin Types.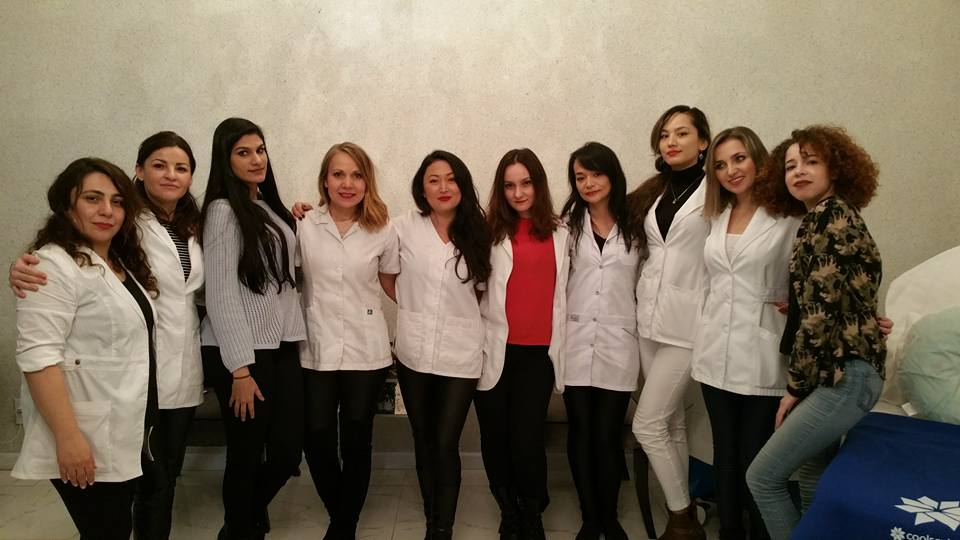 Copyright ©2022 Manhattan Laser Spa